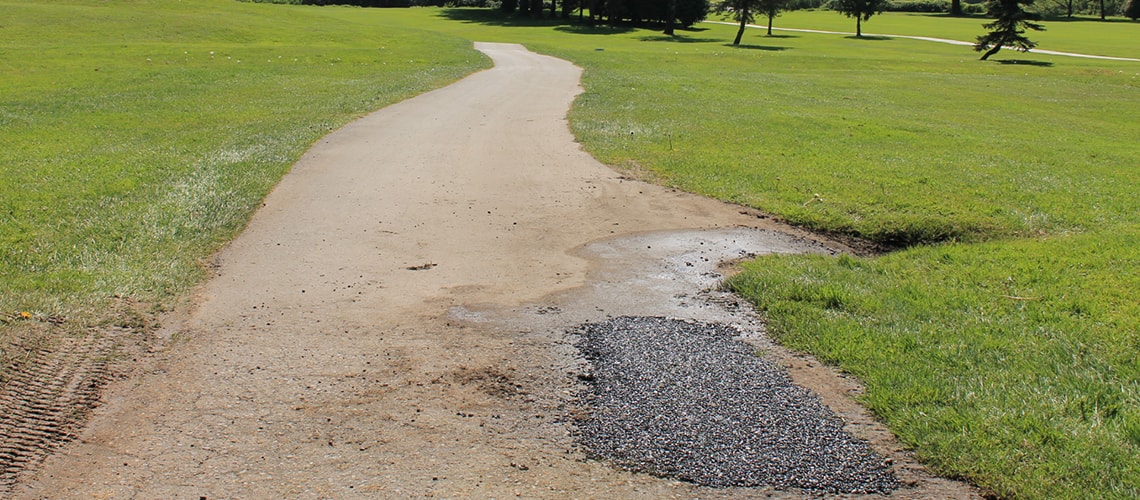 One of the prettiest pothole patches in British Columbia is at the Guildford Golf and Country Club in Surrey, British Columbia.
The De Vere Resorts have a proud and stately property in Heythrop Manor. This vast country home-turned-hotel is part of a luxury golfing resort.
Sand traps and water hazards are plentiful at the Alamance Country Club golf course.